Indian Tech Startup Funding Report 2017
Deciphering India's Booming Startup & Venture Capital Industry
Inc42's Annual Indian Tech Startup Funding Report 2017 offers a comprehensive overview of emerging trends and opportunities in the Indian Startup & VC industry along with in-depth analysis backed by data.
Secure Payments Powered By Razorpay or Paypal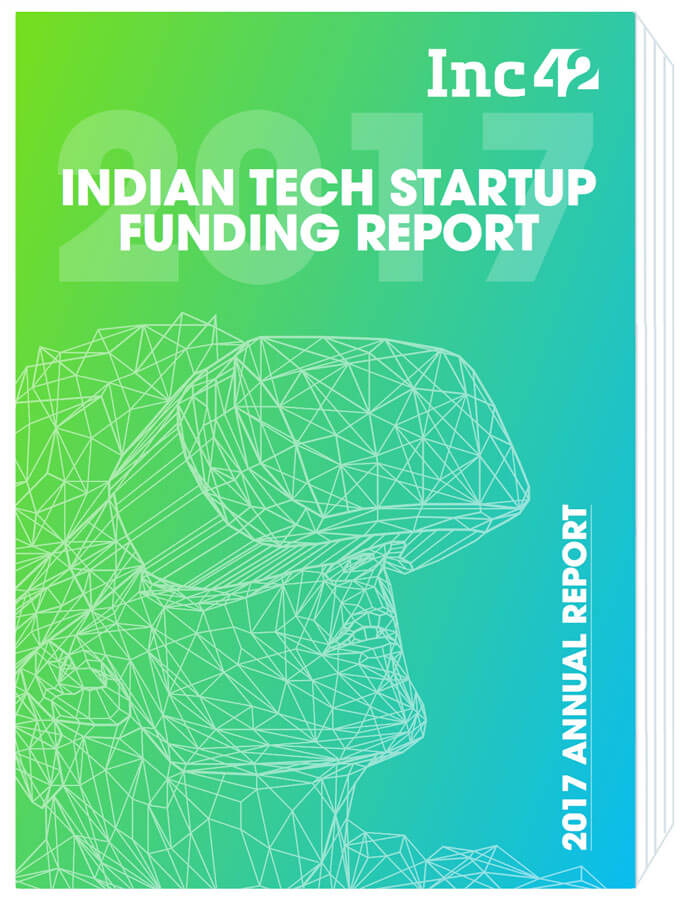 Inc42 has been quoted by 100+ Media outlets and Reports including…




"Investments In Indian Tech Startups Surged By 3x With A Massive Inflow In The Fintech Sector"
As Indian tech startups raised a total of $13.5 Bn funding in 2017, here are a few highlights from the Inc42′ annual funding report:
Over $157 Mn was invested across 507 deals in seed funding in 2017.
Fintech was crowned as the fastest growing sector raking in $3.01 Bn.
601 funding deals by Angel Investors and over 650 deals by Venture Capital firms.
A total of 133 Mergers & Acquisitions were reported in 2017.
Three billion dollar fundings – Flipkart ($4 Bn), Paytm ($1.4 Bn), Ola ($1.1 Bn) in 2017
What People Are Saying About Inc42's Annual Funding Report

"The role of companies such as Inc42 will be most critical in helping us all come together and understand the many points of progress and pending issues alike. Reports such as this one help us all study, at different levels of granularity, how much is happening in this vibrant and dynamic ecosystem. I am very happy to witness good work like this, and I am sure this annual funding report will help all ecosystem stakeholders add additional dimensionality to their analysis and decision making for 2018."
– T.V Mohandas Pai (Chairman, Aarin Capital & ex-CFO of Infosys)
What's Inside The Report?
15 Chapters & 140 Pages
The Annual Indian Tech Startup Funding Report 2017 provides an in-depth look at the funding trend in the Indian tech startups from 2014 to 2017.
Detailed Breakdowns by Stage, Sector, Location & more
Investor Breakdown, Launch Of New Startup Funds
M&A Overview, Corporate Startup Fraternisation
Startup India Overview, Rise Of Accelerators And Incubators
The Unicorns and Soonicorns
India In The Global Economy, Predictions For 2018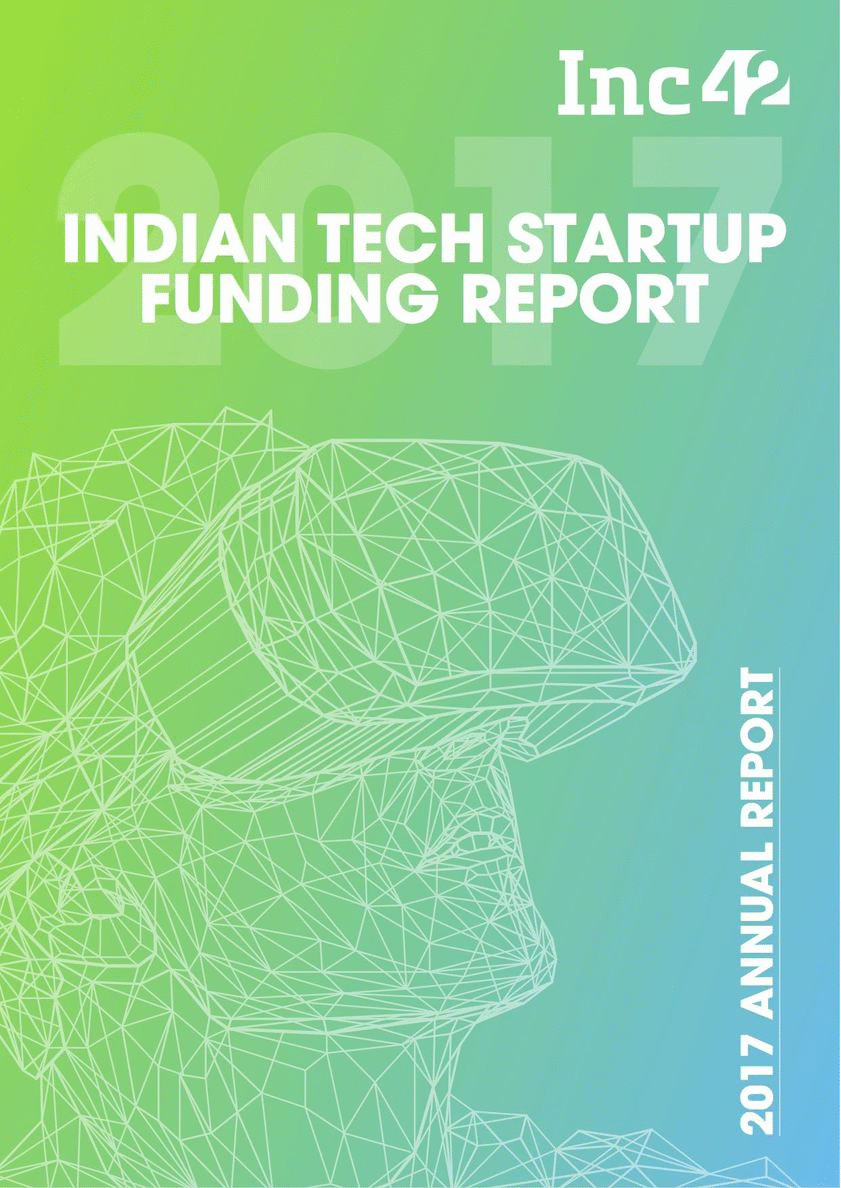 "Since 2014, Indian tech startups have raised over $32.2 Bn across 3,048 deals. Interestingly, out of the total funding, about 42% of the funding was raised in 2017 alone"
Help your friends remain updated about the Indian Startup Ecosystem.
Consider sharing this report on your social media.