Indian Tech Startup Funding Report
For H1 2018
A Sharp Decline In Startup Investments With Early Stage Funding Drying Up Between Jan-June 2018
Secure Payments Powered By Razorpay or Paypal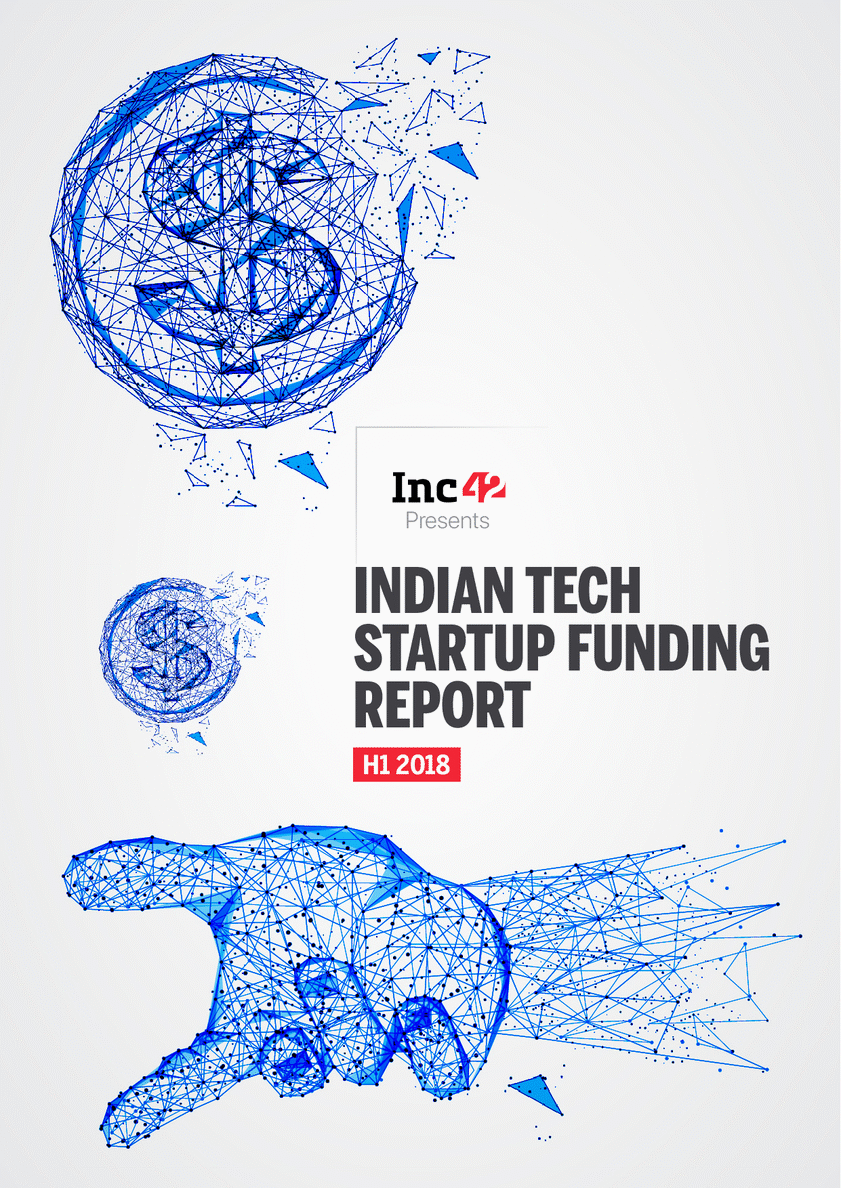 Inc42 has been quoted by 100+ Media outlets and Reports including…




"Over $3 Bn Was Invested Across 372 Deals With 54 Mergers & Acquisitions"
As Indian startups witnesses a sharp decline in investment, here are top highlights from the Inc42's H1 funding report:
A total of 551 investors participated with 218 Angel Investors & 166 VCs.
Fintech retained its top position as the sector with most funding.
80% of the deals were concentrated in Bengaluru, Delhi/NCR & Mumbai.
Four companies joined the coveted Unicorn club including Paytm Mall, Policybazaar, Swiggy, and Byju's.
What's Inside The Report?
Find a comprehensive analysis of startup investments for H1 2018 and a comparison with the last 4 years
Detailed Breakdowns By Stage, Sector & Location
Breakdown By Types of Investors
Business Model Breakup
Merger & Acquisition Overview
Funding Projection For H2 2018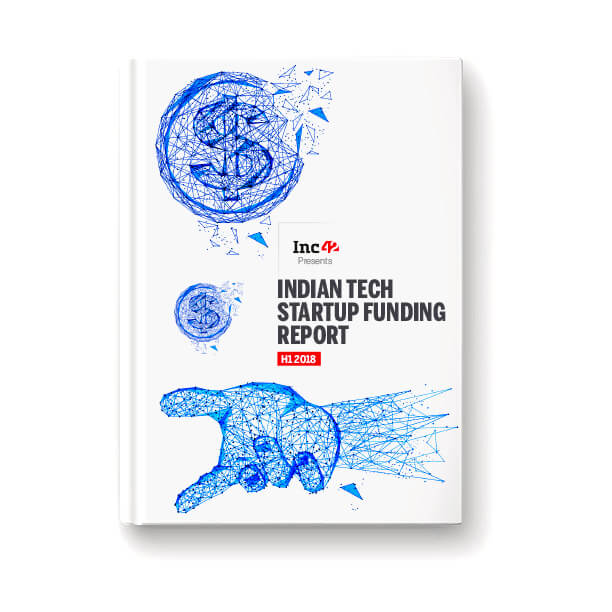 A Complete History of Startup Funding From 2014 to 2018
Help your friends stay updated about the Indian Startup Ecosystem.
Share this report!